Posted on Eatocracy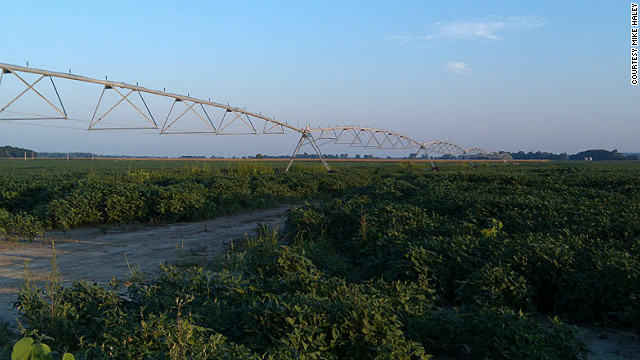 After a very wet spring in 2011 that delayed planting, the 2012 crop season looked promising as planting conditions were optimal. The outlook was refreshing as it meant few setbacks on the crop. However, the good conditions during planting quickly turned as our family waited and waited for moisture. Unfortunately, when the rains did arrive, they were few and far between.
This has turned into the worst drought our family has seen in generations. And more importantly, the drought this year is not isolated to my local community – our nation has not faced a drought this severe since the 1930s when the Dust Bowl completely devastated American agriculture. July temperatures reportedly broke records set during the Dust Bowl. During the 2012 crop year, the U.S. Department of Agriculture (USDA) designated roughly half of all U.S. counties – 1,496 in 33 states – as disaster areas because of the drought.
Our current hot and dry conditions are unlike what our country has experienced for decades. And it's true that it is significantly impacting farmers' and ranchers' livelihoods. It's also true that for some types of food, the American people could feel it in our wallets in the coming months (or years), with the USDA predicting that consumers can expect to pay up to 4 percent more for groceries in 2013.
But the impact on consumers, overall food prices and the toll on our daily lives are minimal compared to the devastating hardship that Americans faced during the 1930s. This drought – while difficult for some farmers and ranchers who are suffering severe crop losses and faced with selling livestock they have been building for generations – may be only minor for most Americans. Why?
Read the full article on Eatocracy
Related articles